LSL cabinet
← Back to Kevin's homepage
Published: 2016 July 20
Overview
I'm considering for my cabin an exterior insulation wall system. Among other benefits, putting insulation outside means that stud bays can be left open to the interior and used as in-wall storage. Replacing standard 2x4 or 2x6 studs with deeper 2x12s essentially turns walls into "structural bookcases".
As a first step in testing the visual aesthetic and material workability of such an approach, @wootbeep and I decided to build a freestanding cabinet out of LSL studs.
Design
LSL is an engineered lumber made out of wood flakes pressed and glued together. Unlike solid sawn lumber, which can warp as it changes moisture content, LSL is perfectly straight and stays that way. (Not to mention the environmental benefit of using young, fast-growing softwood trees instead of old-growth timbers.)
We ordered three 8' long LSL studs which were 1 ¾" thick and 11 7/8" deep (slightly thicker and longer than 2x12s). The studs cost $5.56 / linear foot from Parr Lumber in NE PDX.
The LSL face is similar to oriented strand board: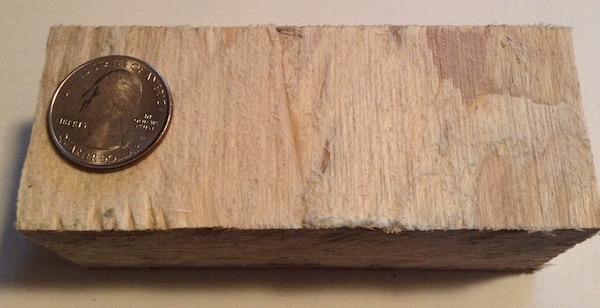 and the side has a wavy grain pattern from the individual wood flakes: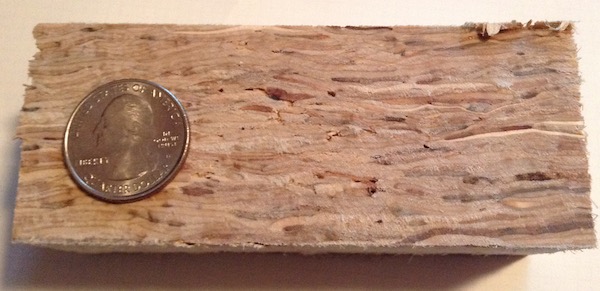 We designed the cabinet to be 24" wide (the same spacing as studs in a wall) and 6' tall: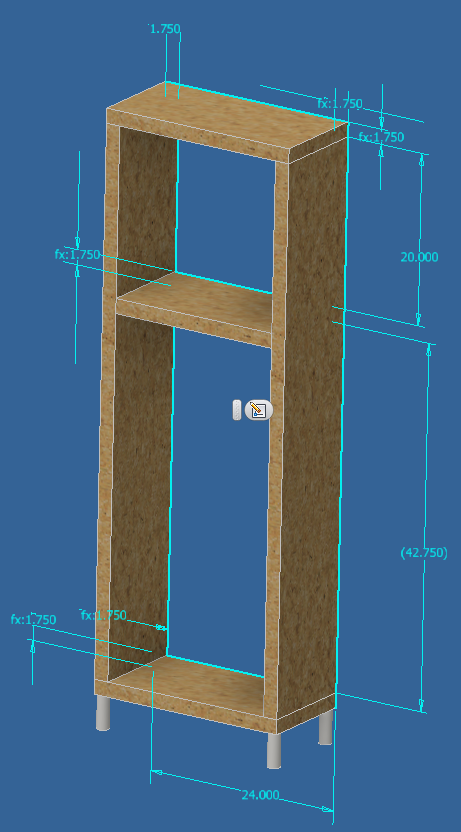 Our cabinet will only have one side exposed, but we didn't want it to have the "unfinished construction site" aesthetic of the LSL face. Instead, we decided to expose interior grain patterns by cutting into the face at shallow angles.
We tested on a scrap piece: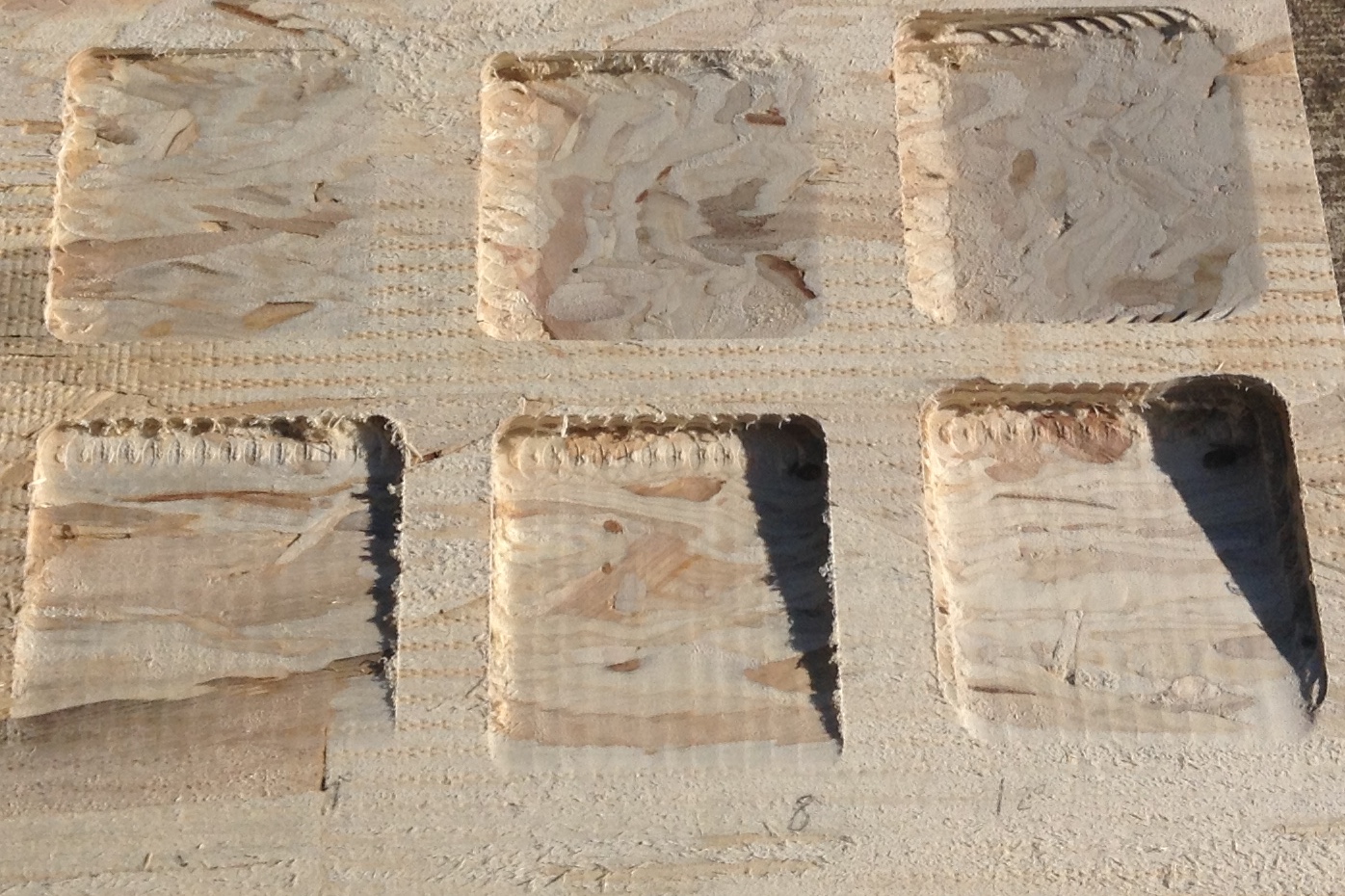 Top row ramps parallel to the board, bottom row perpendicular; columns left-to-right are at 7°, 10°, and 12° ramps into the face.
We then designed a cut pattern for the full cabinet side:

Fabrication
The boards were cut to length via circular saw.
The angle cuts on the visually exposed side were CNC milled: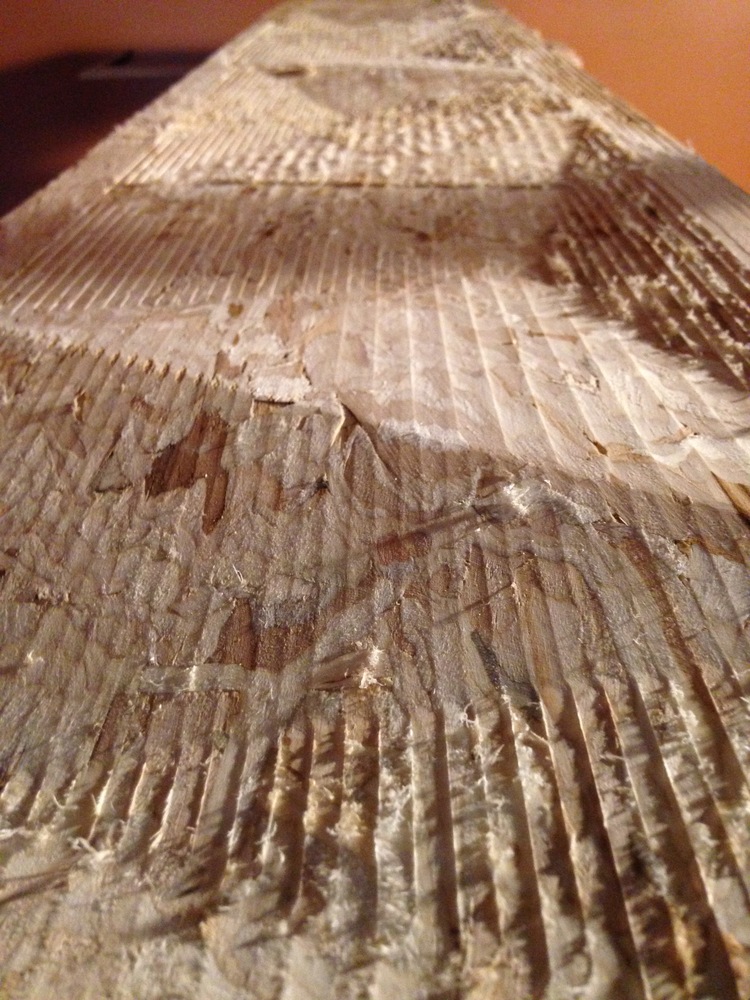 and then orbital sanded with 60 grit paper to remove tooling marks: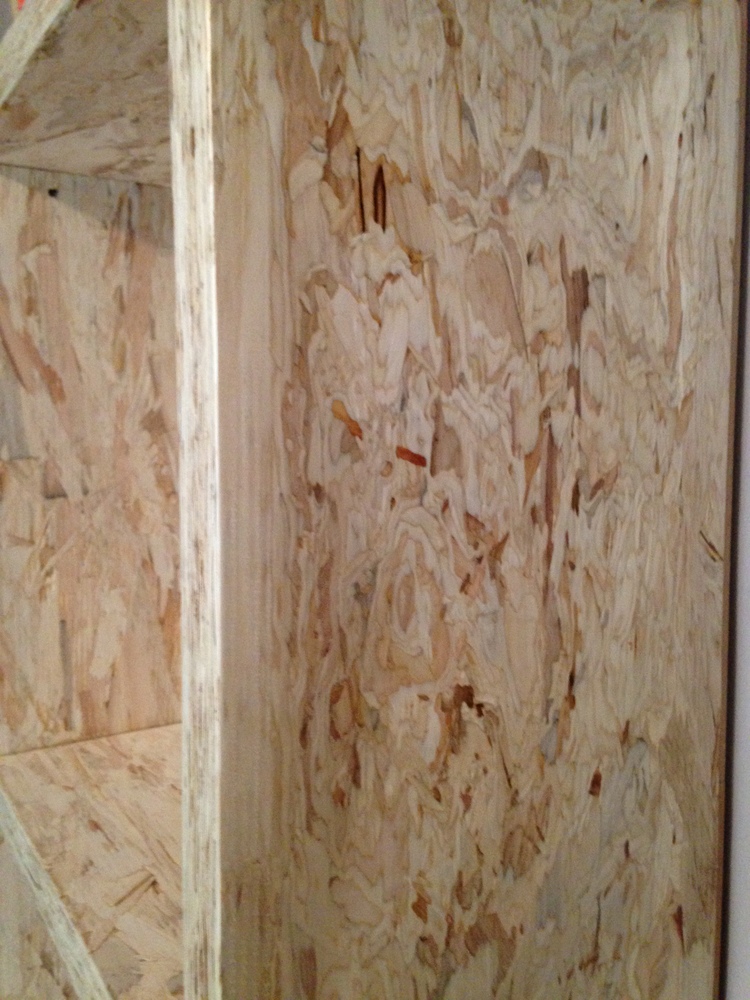 We tested a variety of stain colors and finishes: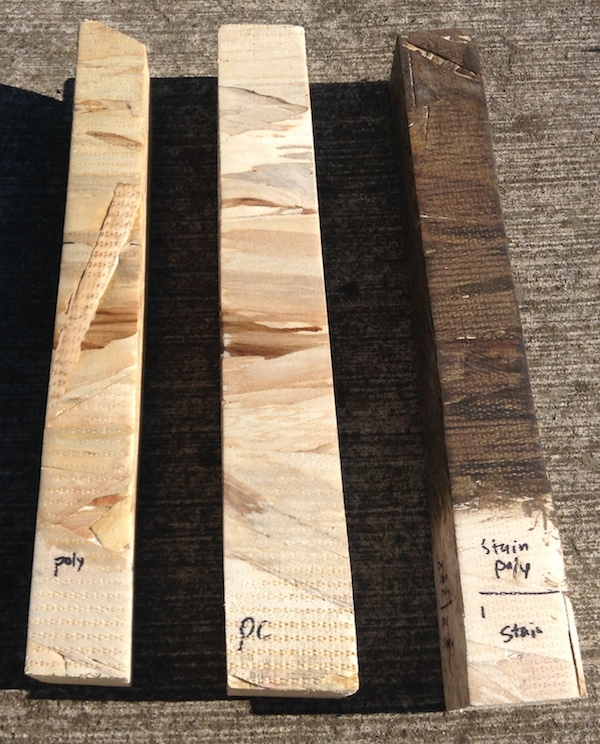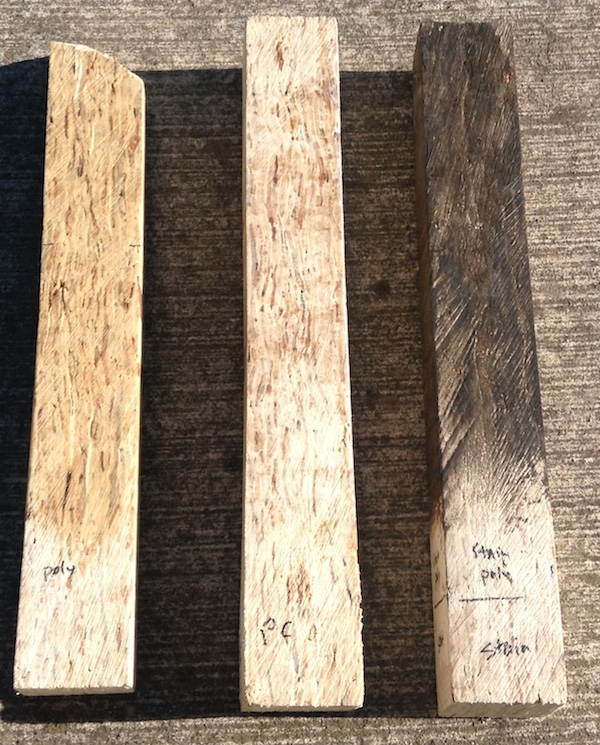 However, none of the stains came out well (LSL's flakes seem to absorb unevenly, which leads to blotches).
For a protective finish, we first tried polyurathane (left), but it yellowed the light-colored lumber too much, so we went with two coats of Minwax's Polycrylic (middle).
The four sections were joined with generic knock-down hardware. A ¼" MDF panel was screwed into the back for lateral stability. The stainless legs are Ikea's Bjorli.
Doors are ¾" plywood painted with Behr Ultra "Saga Blue":

Will do real handles at some point, but for now we're just using ribbon = )